[su_box title="Jeena & Jeffrey"]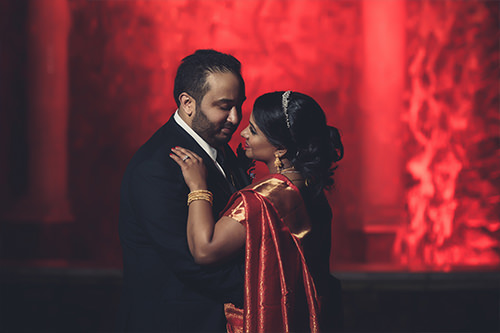 I met Abhishek for the first time over the phone. At this point my now husband and I had interviewed a few other photographers and companies for our engagement shoot and wedding day pictures and couldn't find the right fit. Both my husband and I were shy about taking pictures and wanted someone who could capture us as we were without having the stress of knowing that we were being photographed. We also wanted someone who took incredible pictures that we could cherish for ages. Yes, we were truly asking for a lot. I had been following Pandya Photography on Facebook for some time and already knew that the pictures were beautiful. My first conversation with Abhishek really peaked my interest because it had been so different than other vendor meetings. Abhishek was so friendly and genuinely cared about what my husband, Jeff, and I wanted out of our experience with him and his team. He didn't try to push his views or styles on us and took the time to understand us as a couple and what we liked as well what our reservations were. Even before we booked him, Abhishek offered us so much invaluable wedding planning advice. One important characteristic that I especially liked was that he was so timely in returning calls, texts, and emails.
We first had our engagement shoot with Abhishek. Jeff and I had varying interests and he found the perfect location that captured the nature that I wanted in pictures and the city-like feel that Jeff wanted. He was patient, kind, and funny which really calmed us and made it so comfortable to work with him. His vision for capturing certain moments is one of a kind which left us with so many breathtaking pictures! We couldn't choose just one or two to print or showcase.
For our wedding day, Abhishek and his team was timely, worked great with the bridal party, family, and guests. They had asked and was aware of all the moments we wanted captured and followed our wedding schedule exactly. Abhishek's promptness actually helped to keep us in check as well! Within a day we had already received one of our favorite pictures of the day and promptly received all of pictures in the time that was promised. Abhishek, as thoughtful as he is, also made sure that we had all of our pictures in time to share with our families over the holidays. We have received nothing but positive feedback from all of our guests about our photographers and the pictures. I've already recommended Pandya Photography to countless people and I don't easily give out such praise.
Abhishek Pandya provided us with incredible pictures full of life, that tell stories of our most special day, he captured the happy moments, ceremonial moments and the wild and fun moments as well. He was able to so uniquely capture our love for each other, our family and our friends. For that, we are forever grateful.
Jeena & Jeffrey[/su_box]
[su_box title="Hardika & Raj"]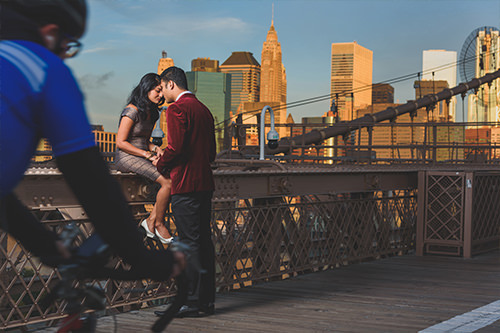 Abhi is the best photographer hands down.! From the first time I called him, he was very professional, knowledgeable, and passionate about his work. He worked with us very patiently to choose the location and the day of our engagement shoot. His vision to capture beautiful pictures is just amazing and very unique. We are very happy with how the pictures came out. I would definitely recommend Pandya Photography to everyone.
Hardika & Raj[/su_box]
[su_box title="Zahra & Ranjan"]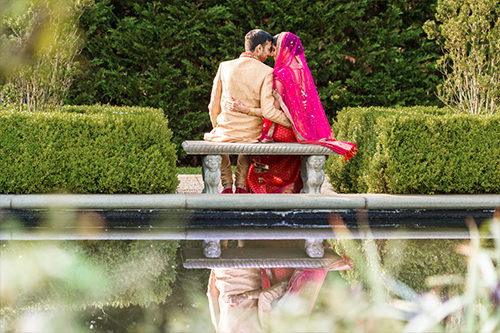 Pandya Photography was by far one of our favorite wedding vendors – though we only met a couple months before our big weekend, Abhi felt like a friend by the time it came. From the first time we chatted over the phone, to our out-of-town engagement shoot, Abhi and his colleagues got to know us, and helped us to feel comfortable, natural, and like our best versions of ourselves in front of the camera. During the actual wedding weekend, he was so professional, calm and collected, but got all the right shots at the right times. He even had the final images ready for us within a couple weeks.
Throughout the few months we worked together, Abhi always listened to what we wanted, yet was so creative in his execution. His creativity and skill shone through every shot he captured – both posed and candid. Looking through our photos, we are transported back to all the emotions we felt on that day! And over a year later, we are still getting compliments from family and friends about the amazing candid shots he captured.
THANK YOU FOR EVERYTHING!
Zahra & Ranjan[/su_box]
[su_box title="Reena & Yatrik"]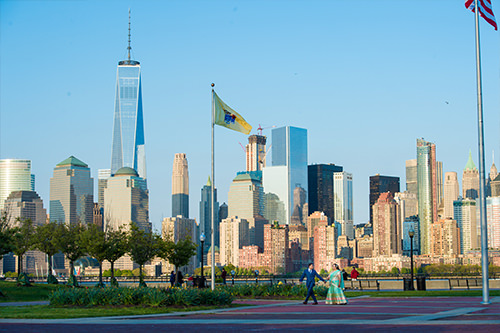 One of THE best vendors for our wedding. Abhi was so patient and accommodating with my many demands
😉 he worked with us to get the pictures we wanted during our wedding day even though our timeline was limited. Friends and family LOVE our pictures and are mesmerized!
Reena & Yatrik[/su_box]
[su_box title="Subuhee & Ricky"]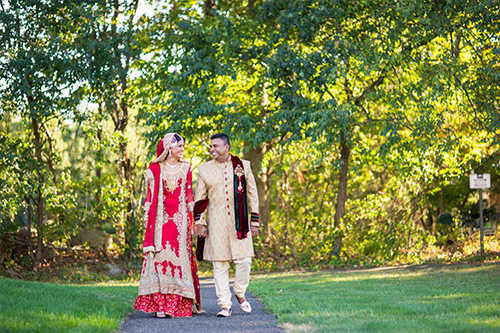 This is a long overdue review of Pandya photography. Finding a photographer to capture one of the most special and exciting days of your life is not an easy journey!
After speaking to many photographers and seeing their work, I knew right away that Abhi would be the perfect person to capture our incredible moments.
He has a very personal and warm touch to his approach and really got to know us and our needs before our wedding celebrations. We had him over to our place, sat down and got to see his work and talk to him about our ideals and his style.
We had him for both our mehndhi and our wedding. You won't even know he's there. He has a way to be present and just blend in completely. We couldn't be happier with our pictures!!! He captured amazing moments, expressions, and so many candid shots that really spoke to how we and our guests felt and the excitement in the air!
I took a while to edit my photo book and pick out pictures. Abhi is EXTREMELY responsive to requests, he gets back to you quickly and he is constantly helping you make choices along the way. It was fabulous to have someone so involved in making sure the albums came out perfect. I did get the amazing albums he does offer and gets made in Italy and they are just stunning. The vivid colors of the photos and the workmanship are just superb.
I can't say enough nice things about Abhi and hopefully many more people will be smart enough to use him to capture some special moments.
Thanks again Abhi 😉
Subuhee & Ricky[/su_box]
[su_box title="Shweta & Kaushal"]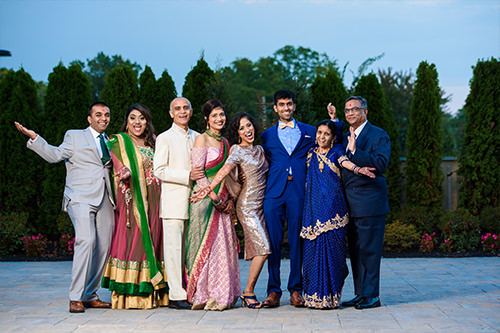 We were looking for a photography with a niche artistic approach and boy oh boy did we find him! Abhi has a way of blending in with the family while capturing the most amazing pictures. He was a comforting presence and we didn't feel awkward during our reception/ wedding shoots. He was extremely responsive and helpful throughout the weeks leading up to the big day as well.
We couldn't have asked for a better team to work with. Thank you for capturing the magical moments of our wedding.
Shweta & Kaushal[/su_box]
[su_box title="Madhia & Habib"]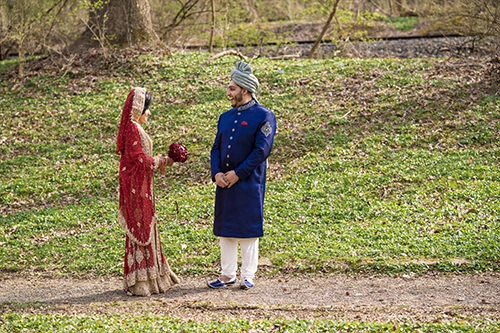 If you want extraordinary work, Abhishek is your guy! He captured all the right moments at our wedding and did it seamlessly. From our first meeting Abhishek went over a detailed timeline that catered to our wants and needs. He asked us what was important to us and what we wanted to focus on. Based on our answers he built his timeline and made some phenomenal suggestions as well. It was so easy to work with Abhishek since he has so much experience and a great personality. He takes all his shots as if he were taking his own, puts lots of thought and effort behind every shot to make it perfect. When we got our link to view our pics, there weren't just a few good shots, every single shot was amazing. Abhishek is worth every penny and impressed us with his work. I will totally hire him for my next wedding haha
Madhia & Habib[/su_box]
[su_box title="Ali & Enver"]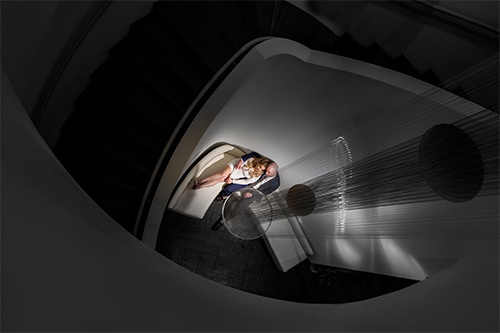 I cannot say enough great things about Pandya Photography. They are so great to work with. Before our event, we had many phone conversations to discuss our vision and to ensure we were all aligned. The night of the event, Abhi and his team were on site on time and extremely professional. We only had 3 hours but we got all the shots we had requested and many more. The photos were provided to us in a timely manner and came out beautiful. I highly recommend Pandya and would absolutely use them again!
Ali & Enver[/su_box]
[su_box title="Reshma & George"]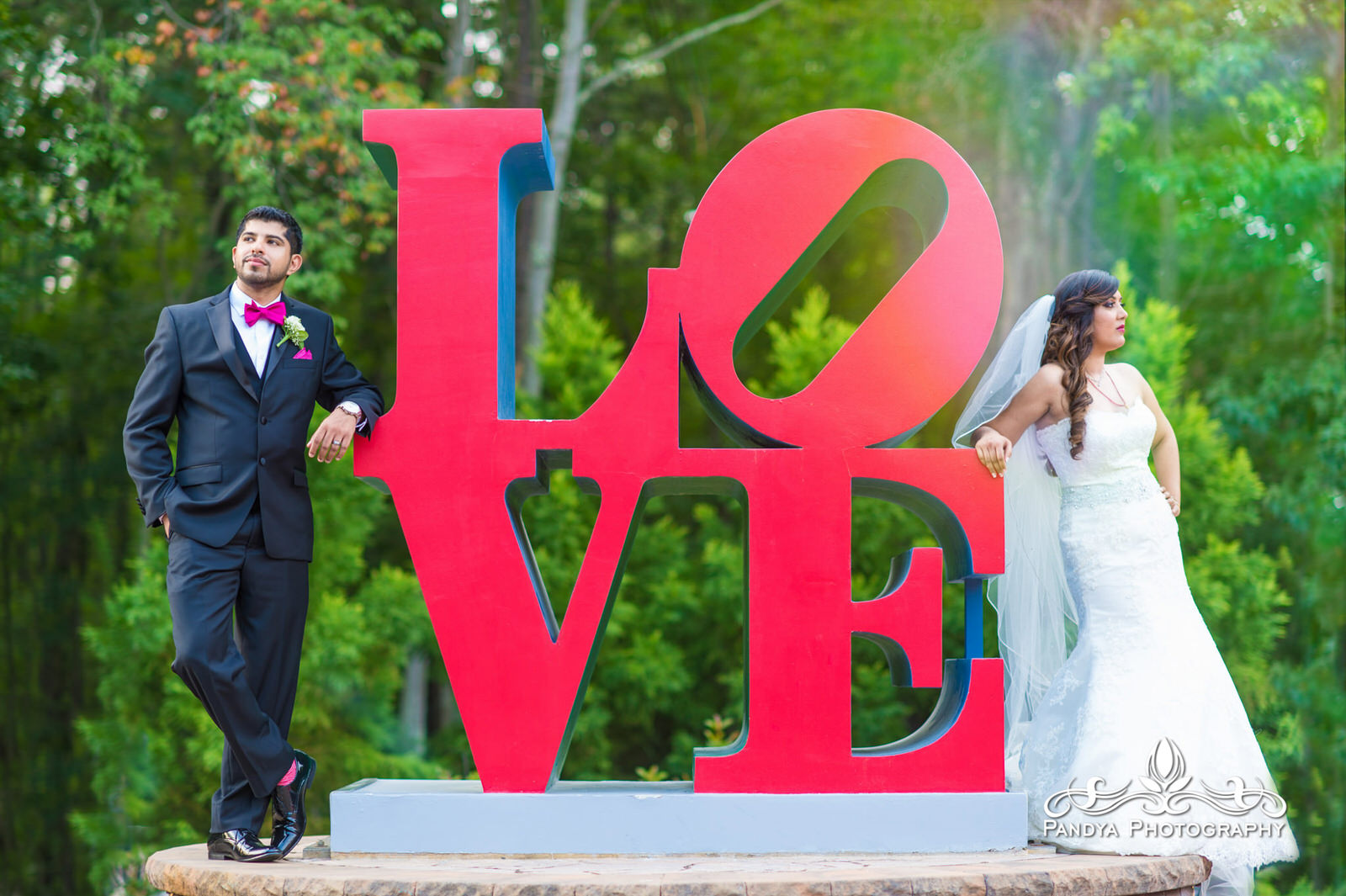 Abhi, how could we ever thank you! First you took our engagement photos which were not only on "fleek" but so amazing. Right from the moment I mentioned my idea you knew exactly where to take the pictures and it came out perfect. Then it was time for the wedding. It has been more than 6 months since we said I Do but we still love looking through our thousands of photos. You were professional, creative, and even handy when I needed help with my gown. Your people skills made it even that much better that we could not have had a better photographer. You and your team did such an outstanding job capturing the best day of our life. Thank you so much Pandya Photography!
Reshma & George[/su_box]
[su_box title="Neha & Aditya"]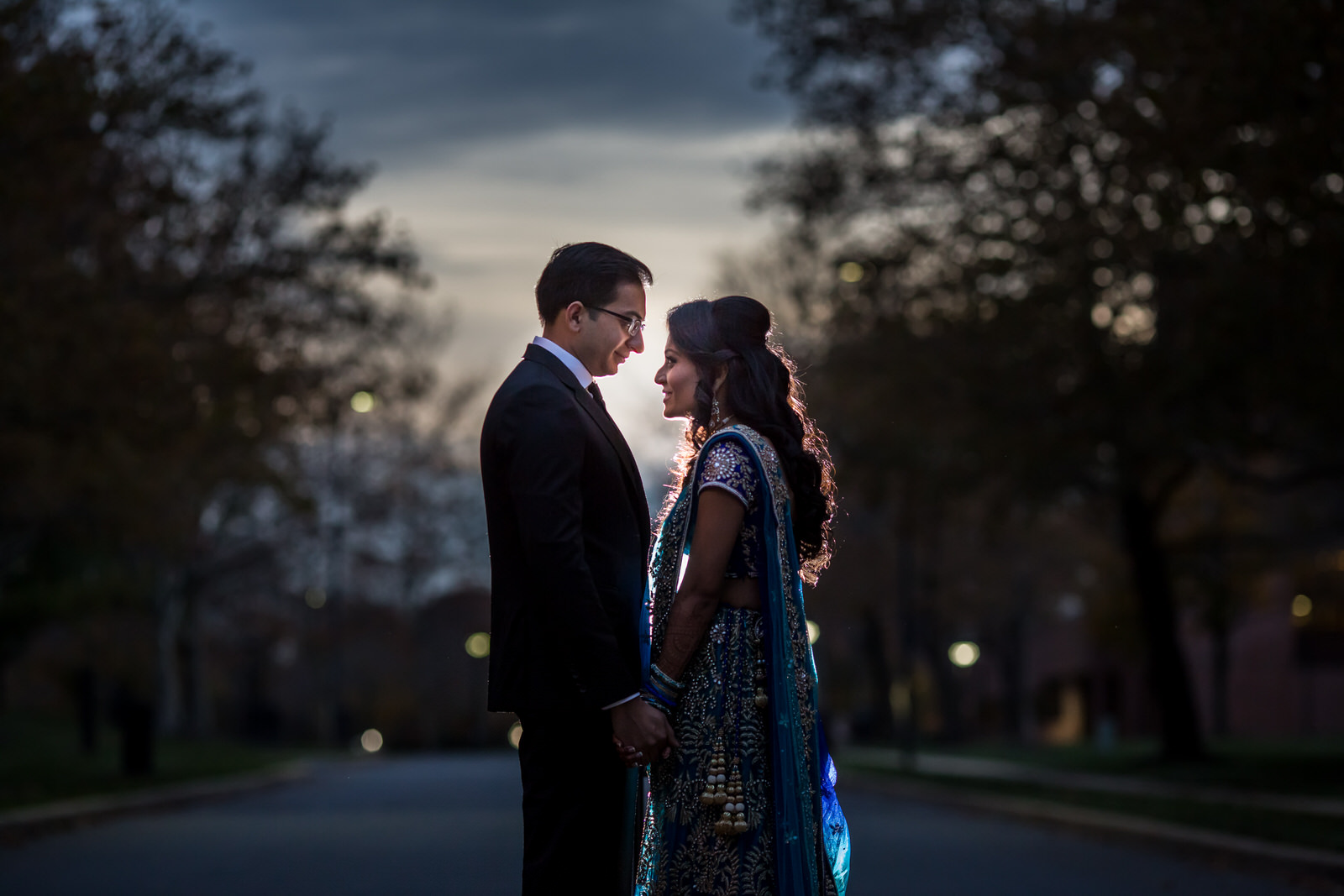 Pandya photography turned out to be one of the best vendors in our wedding! They went above and beyond at every step to make sure we were happy with their work. Their organizational and communication skills with the couple are excellent! They were sure to understandwhat we wanted as a couple and how they could help us achieve those goals. On the actual wedding day, the whole team, and especially Abhishek, made sure we stuck to schedule and even added some bonus shots whenever he could. We would definitely recommend Pandya photography based on their beautiful work,easy to work with attitude, and immense attention to detail!
Thanks for everything Pandya photography!
Neha & Aditya[/su_box]
[su_box title="Komal & Apurva"]

In words of Beth Revis, "He's the only stable thing in the swirling chaos."
Abhi has been a great pleasure to work with. He is a skilled photographer and extremely passionate about his work. The first time we met him we immediately knew, that he would be our wedding photographer. He is professional, highly organized, excellent communicator and shows tremendous work ethic.
He is attentive, understanding, patient, respectful, and the list goes on. He was on time and we knew we were in good hands. Abhi was always around the corner doing his job on our big day. The pictures came out wonderful and beyond our expectations. We took nearly two years to finalize our album and we thank Abhi for his patience. Our album is something we will cherish forever. We would recommend him to anyone.
Komal & Apurva[/su_box]
[su_box title="Sweta & Dhruv"]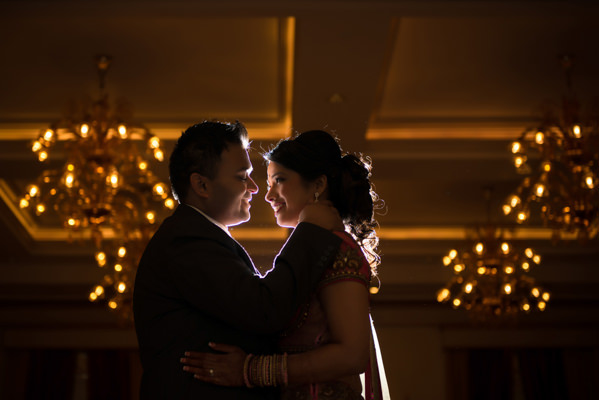 When looking for a wedding photographer, we knew we wanted to find someone who could not only take unique photos, but also bring a touch of creativity to capture the emotions and feelings via their lens that would live on for years to come. Upon meeting Abhi, we knew within the hour that he truly understood our vision without us having to explain much to be on the same page.
Abhi worked alongside us closely to understand the various shots that were most important to us on our big day and also set up two amazing photo shoots to create customized movie posters for our themed reception as well as an engagement shoot that focused on the fun, playful nature of our relationship collaborating on various ideas and styles.
Abhi and his team were super personable and fun to work with throughout, keeping us calm during stressful moments, catching key shots even when timing was crazy and offering their professional experience and guidance throughout. Guests continue to rave about the movie posters, commenting on how alike they look to the real covers and offered such a unique touch to our reception set up.
We truly appreciate Abhi going above and beyond for all of our projects and events, his impeccable eye for photography and being a valuable asset to bringing our most prized moments to life on film. Highly recommended to anyone looking for a photographer with a distinct touch and respectable work ethic!
-Sweta & Dhruv[/su_box]
[su_box title="Veda & Kiran"]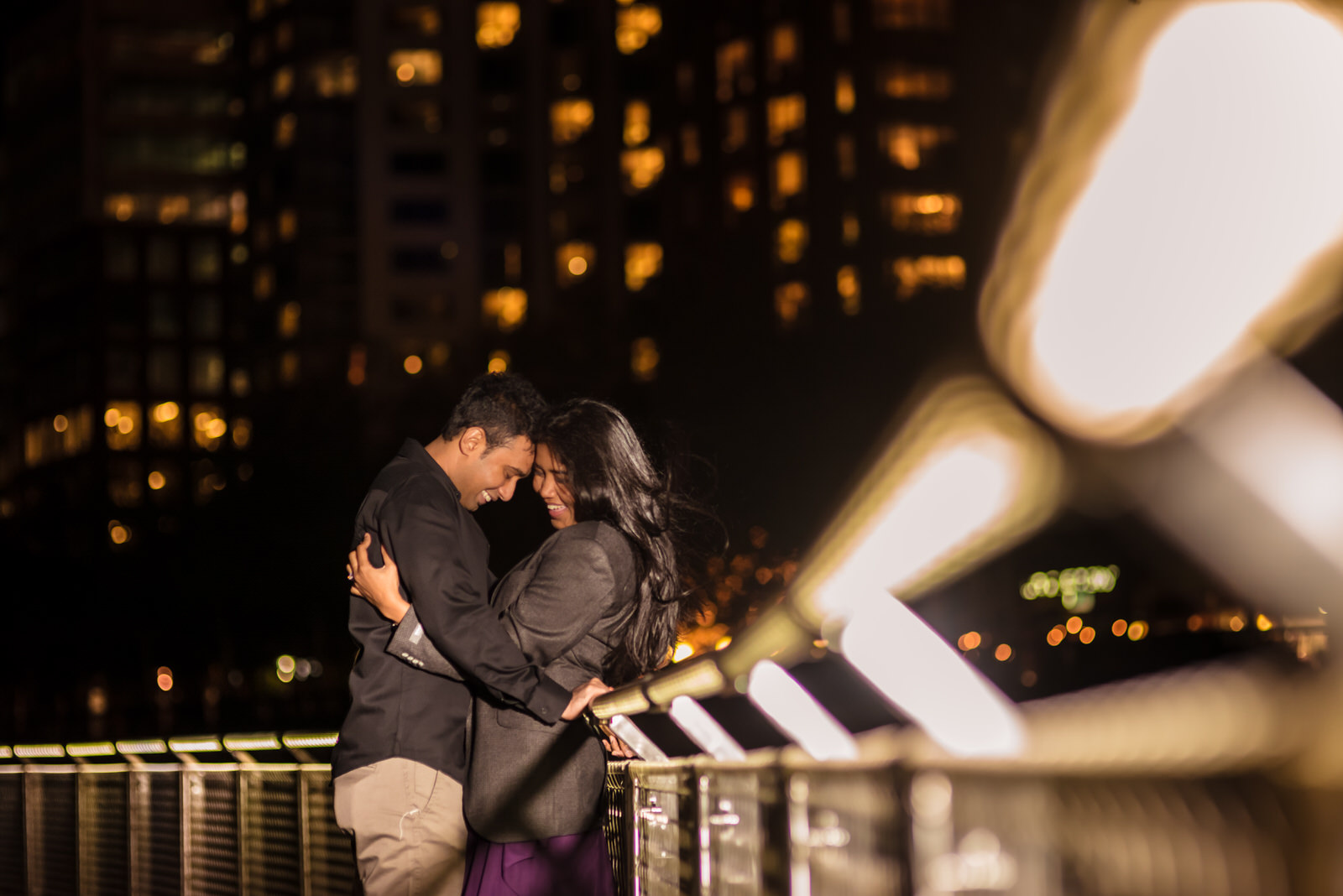 It was a wonderful experience working with Abhi and Pandya Photography . I highly recommend Abhi and Pandya Photography. I loved the Photos ,they were Excellent. He is very good and made us very comfortable during the photoshoot . Thanks Abhi for the wonderful pictures you made out Pre wedding shoot very memorable. 🙂 🙂 🙂 🙂 :). I HIGHLY RECOMMEND ABHI .
-Veda & Kiran[/su_box]
[su_box title="Komal & Kevan"]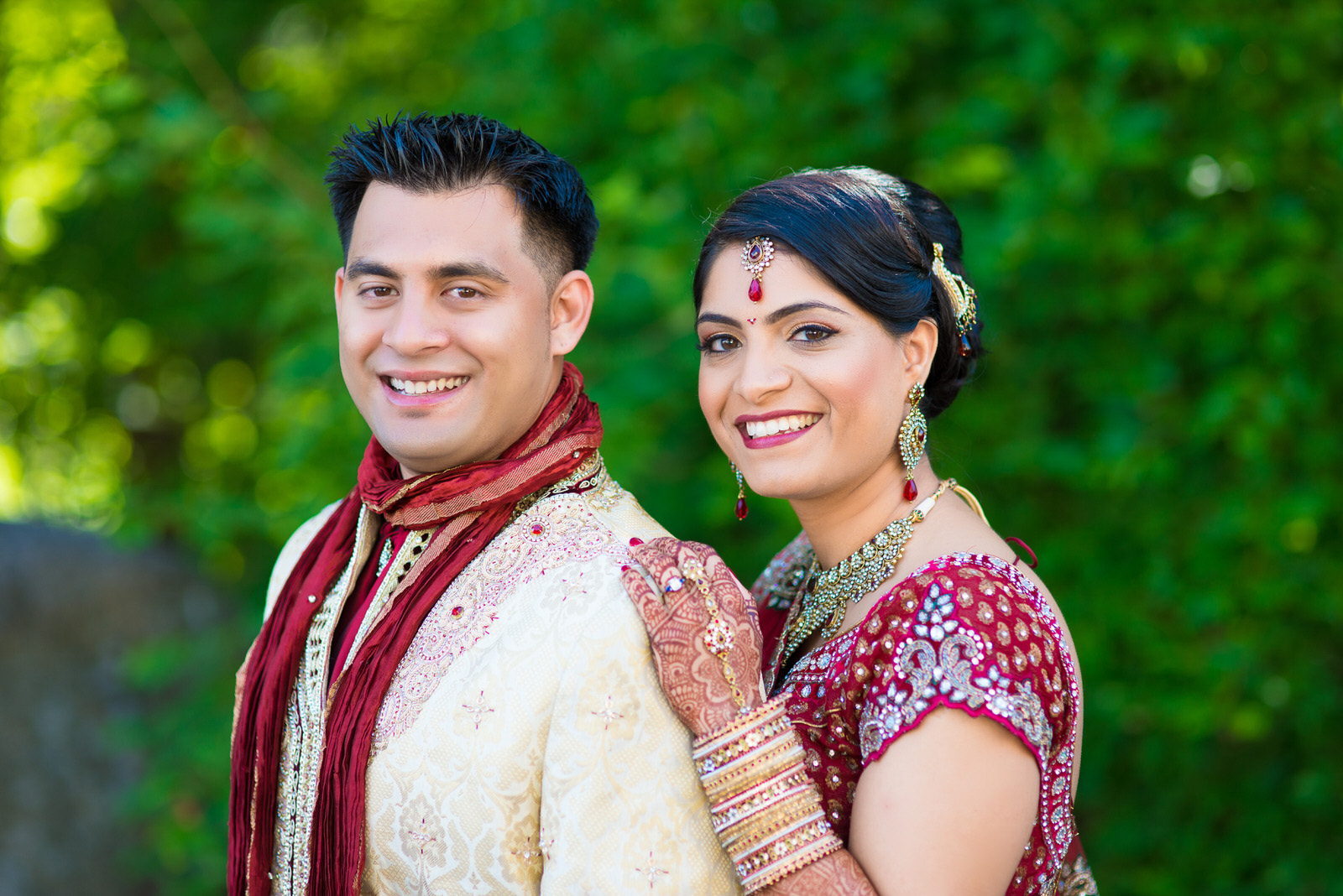 Abhishek is truly one of the best vendors I have had the honor to deal with during my wedding. He is very professional and his skills behind the camera are amazing. Combine his skill set with his amazing personality and people skills, and you have one of the best photographers in the industry. Pandya Photography gets an A in my book. Highly recommended!
-Komal & Kevan[/su_box]
[su_box title="Rachel & Jason"]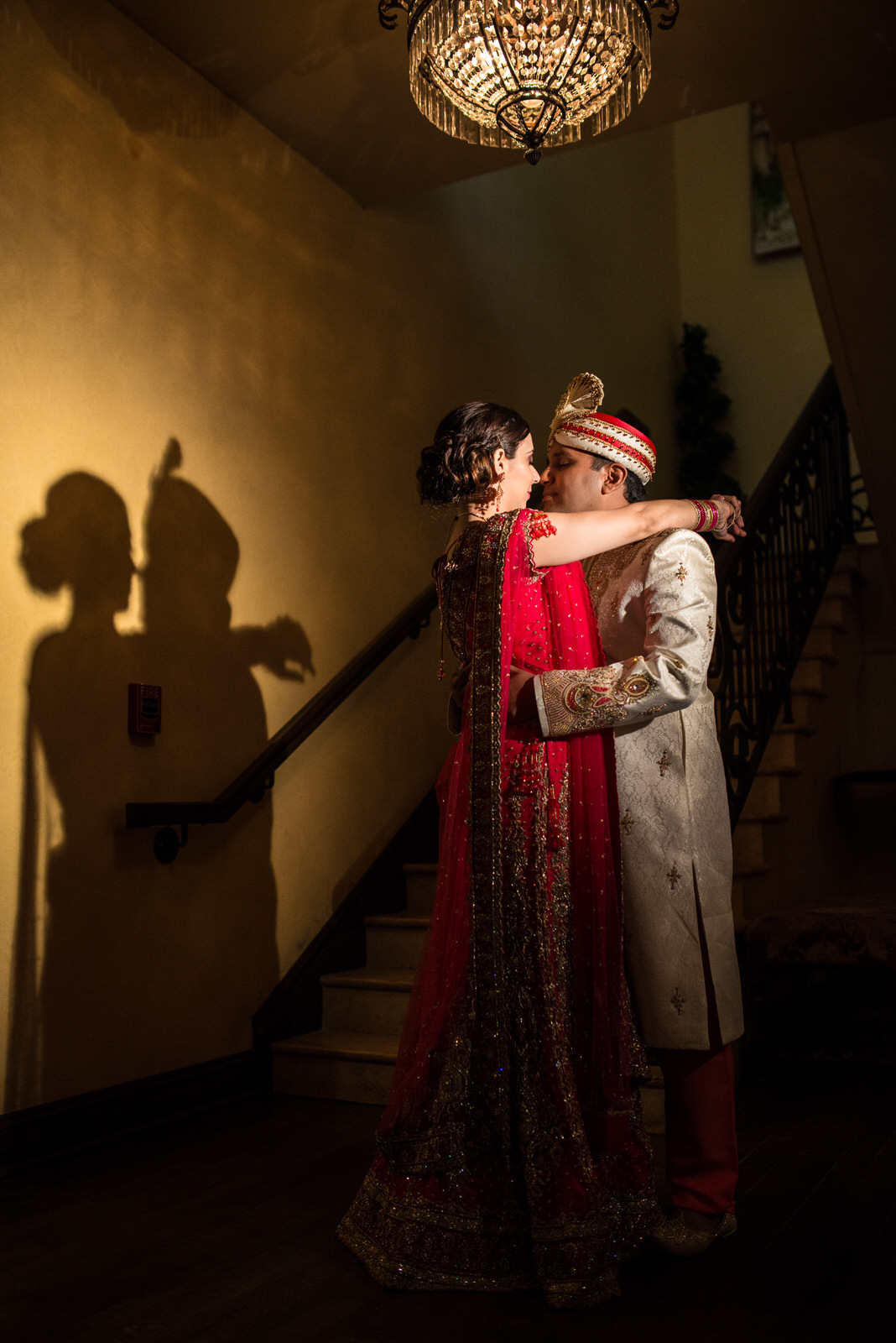 I had an excellent experience with Pandya photography for my wedding events. The photos were excellent, and had an element of creativity that I didn't see with other photographers for our other previous events. Abhishek made us very comfortable and enjoy the process, both with the planning / preparations, as well as during the actual photography. I would highly recommend this team to anyone for any event.
– Rachel & Jason[/su_box]
[su_box title="Shivani & Naveen"]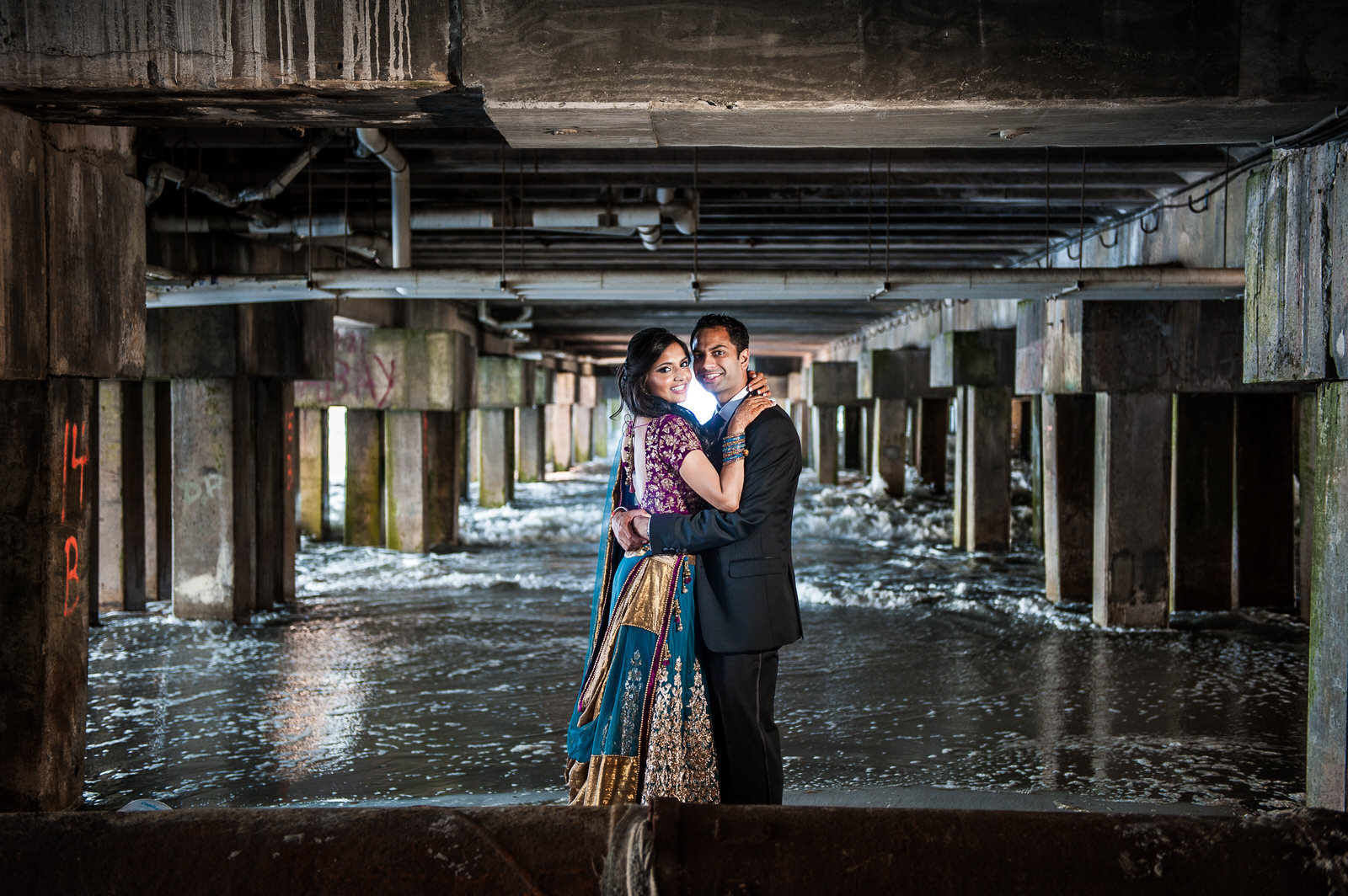 I would highly recommend Abhi and Pandya Photography to anyone looking for an excellent photographer for their wedding. My husband and I had the best experience – Abhi makes you feel calm and relaxed throughout one of the craziest days of your life:) Our pictures came out beautiful and the album is stunning! Thank you Abhi and your team for everything!!!
-Shivani & Naveen[/su_box]
[su_box title="Riti & Apoorva"]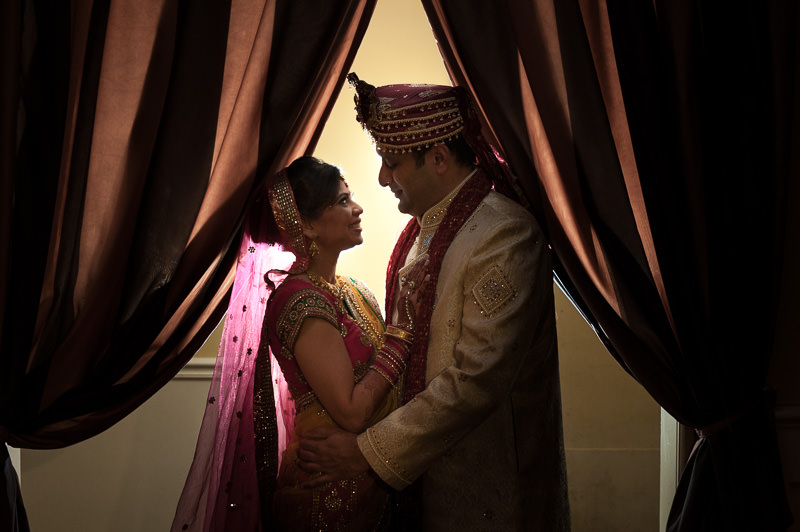 The one thing we were not willing to compromise during our wedding was photography. And after signing on Pandya Photography we got more than we could have asked for.
Abhi came through the recommendation of a family friend and we were highly impressed during our first interaction. Abhi set up appointments to get to know us and our likes and dislikes so he could fine-tune the wedding day photography to suit our needs. We lived in different states and could not find time to meet in person and Abhi was innovative in setting up a video conference so we could put a face to the voice. I remember our first call which lasted over an hour and we came out thoroughly impressed and educated on Abhi's knowledge, the attention to detail and willingness to tailor the experience to our needs. The other advantage of getting to know your photographer before the wedding is its easy to break the ice and have a good rapport – something very important on the wedding day.
The process with Abhi was very well laid out. No detail was spared and every situation had a Plan B, which worked out very well on the day of the wedding. When one of the ceremonies went over and time limit it affected the timing of a couples photo-shoot. Thanks to Abhi's attention to detail, he knew the exact time points he could pull us out during different events to make up for the lost time and get some great couple photos.
Being an amateur photographer myself, I was very impressed how Abhi would use different props and lighting options to bring out different effects in the photos. And even after a crazy 18 hours of work, he was still smiling and patiently waiting to capture any special moments.
The turn-around time for photo delivery was great. Despite hurricane Sandy causing havoc and Pandya Photography's studio being flooded, we had our final prints as promised. We have been very impressed by Pandya Photographys expert, warm and friendly service and highly recommend them.
-Riti & Apoorva
[/su_box]
[su_box title="Tulika & Sunil"]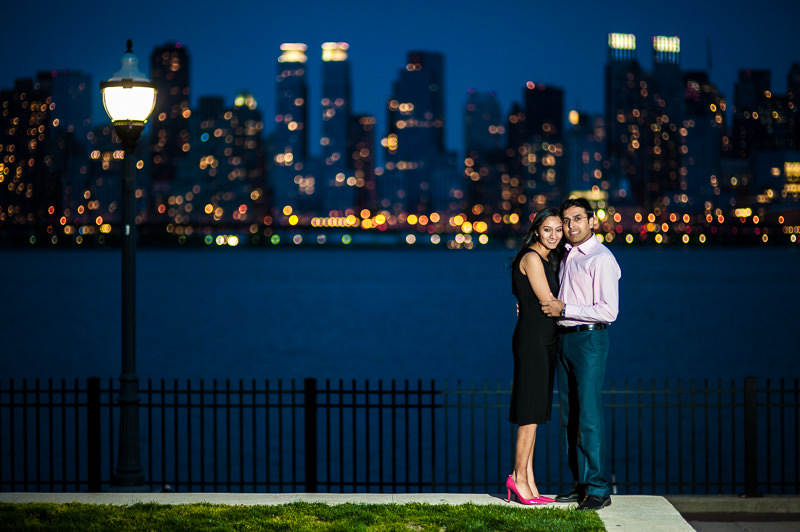 Planning a wedding can be a very stressful and hectic time, but I can look back and say that one of the least stressful parts was choosing and working with Pandya Photography. From the initial phone call inquiry all the way to the delivery of our pictures, Pandya Photography was courteous, professional, responsive, and willing to accommodate the vision that Sunil and I had. We felt very comfortable from the get go, from our first meeting to our engagement shoot, and to our wedding….so much so that by the time the big day arrived, we didn't even feel like we had photographers in our faces, but rather, it felt like there were friends taking our pictures. They were always ready to handle any request or answer any question we had, and they were timely in responding to emails and calls. We would highly recommend Pandya Photography, and would love the chance to work with them again.
-Tulika & Sunil
[/su_box]
[su_box title="Raushni and Harpreet"]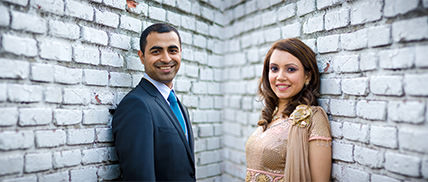 Abhi did a great job on our engagement day…he is so innovative and quick with how he wants to shoot the pictures and they turned out marvelous! He is full of ideas and is an effortless photographer…it was wonderful to have him create beautiful memories of our special day!
-Raushni & Harpreet[/su_box]
[su_box title="Joyce and Robin"]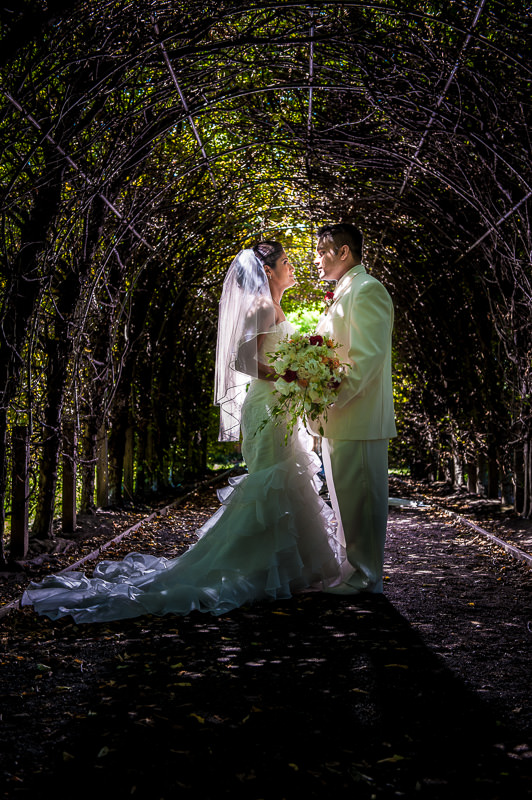 In planning our wedding, we were pretty relaxed about most things, but knew the one vendor that was going to be the most important to us was our photographer. Abhi had photographed a friend's wedding and we loved the pics so with every wedding photographer we considered, we had the Pandya Photography portfolio in the back of our minds as a comparison.
We finally got to meet Abhi one evening and greatly appreciated that he was so accommodating with our schedules as neither of us were living in the NY/NJ area at the time. We instantly knew that we wanted him to be our photographer because of his attention to detail and willingness to work with us and learn what was important in our ceremony even though he had never photographed a Malayalee Christian wedding before. Even my tough sister took a liking to him. We can't stress how Abhi never treated us like clients but rather as long-time friends.
No detail was spared. From taking time out of their schedule to check out our outdoor wedding day photography venue a few weeks before our wedding so no time was wasted on our actual wedding day to coming to our rehearsal dinner so they would know who was who at the wedding, they went above and beyond anything we expected. We have received many compliments on the quality of shots they captured on our wedding day (and this was all while having to deal with our less-than-stellar videographer; Abhi and his team conducted themselves much more professionally than we would have). In terms of actually getting the final products, once we finally selected our photos, there was no delay in getting our albums and prints. Again, they were extremely accommodating in scheduling meeting times. We highly recommend Pandya Photography and already know several friends who have benefited from their skill and expertise!
-Joyce & Robin[/su_box]
[su_box title="Marukh and Zain"]
After a seriously long search, interviewing many photographers in the New York City area, we had become so exhausted with the search that we ready to pick one of the many that we interviewed at random. None of them quite seemed to fit what we were looking for especially with the ideas that we had in mind. When my fiance suggested that we drive out to New Jersey to meet Abhishek, I initially didn't want to have to go through the effort of renting a car and going all the way out to meet him. I am so glad that she changed my mind! During that first meeting with Abhishek, we were very impressed. As soon as we left his studio and got back in to our car, we knew we wanted to hire Pandya Photography.
During our meeting, Abhishek really took the time to get to know us as a couple. He understood our concerns and he was aware of the all the cultural factors to consider. We walked through the timing of all the ceremonies and events and he provided us some much needed insight based on other weddings he has photographed. We discussed the wedding attire and various logistics about how to handle photo shoots. Soon after that initial meeting we decided to work with Abhishek and kept in constant communication via e-mail about updates to the wedding itinerary and logistics. We talked about doing an engagement shoot at Central Park but the combination of weather and schedules didn't work out. It's too bad, because I'm sure it would have turned out amazing!
We had ceremonies over two days. On the first day, Abhishek and his team were ready to go on time. We had a brief photo shoot with immediate relatives outside the venue. Even though we were a little crunched for time, Pandya Photography pulled it off very efficiently and we got all the photos that we wanted with the families just before guests started arriving. I was particularly impressed by how they handled the cultural sensitivities about directing where people should stand in a group shot. At other weddings, I have seen some photographers practically yelling at the guests to move from one location to another. Abhi is very good at interacting with guests and the manner in which he showed people how to stand was particularly impressive. He was able to show them without being rude and without touching elders to realign them in a shot.
During both days of our wedding events, we found that we just go caught up in the moment and did not even notice that photos were being taken. Abhishek was able to capture these amazing shots that truly and accurately reflected the emotions and events. As cliched as it is, they say that a picture is worth a thousand words and you really have to see the photos to truly understand what we mean. Almost one year later we look back on the albums and we smile and laugh at all the scenes that were so deftly captured.
After the wedding was over (which believe me flies by faster than you can imagine), Abhishek kept us updated on the progress of the processing of the photos. In this day and age when people are tweeting photos as an event happens in real time it can seem like a century before you actually receive the processed and culled photos. To help placate some of our eager friends and relatives who were constantly asking about when the professional photos will come out, Abhishek posted some sample photos on Facebook as soon as they were ready. Shortly thereafter, we got the photos on CD in the mail. It was definitely worth the wait, especially if you compare the pictures that your guests take to ones that you get from Pandya Photography.
Abhishek and his team were great throughout this whole process and we are so glad that we found them. We will unreservedly recommend them to any of our friends who will be getting married in the future.
A word of friendly advice: Abhishek will tell you that you should try to have your family not take photos over his shoulder at the same time and tell them that they should rely on the professional photographer. Having tons of people taking photos interferes with the lighting conditions and it distracts people in group photos. There were several photos where we had a few people looking all sort of directions because they didn't know which camera to look at! I would say that you should definitely have a chat with your family, especially those that are inclined to bring their own SLRs to the wedding. Pandya Photography can work around those family members but it causes unnecessary delay and can require unnecessarily re-taking the same shot to get everyone looking at the right camera.
All the best,
Zain & Marukh[/su_box]
[su_box title="Vania and Shihab"]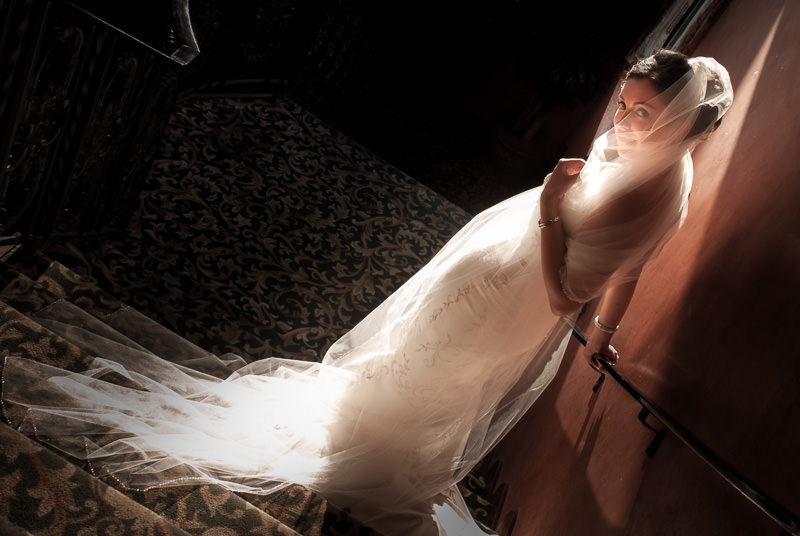 We are extremely pleased with the exceptional quality service from Pandya Photography. They were always available to bounce ideas and attentive to the specific needs of wedding. We had multiple meetings before the wedding to ensure proper timing and overall visions and details/ moments we wanted to capture. While putting together the wedding album; we had countless phone conferences to produce an outstanding album. The final product was absolutely amazing!
You captured our special day in such a way that we couldn't say thank you enough…Just so you- know we appreciate you and your creative ideas. Everyone who sees the picutres and albums are just speechless. Once again, Thank you.
Vania & Shihab[/su_box]
[su_box title="Priti and Biren"]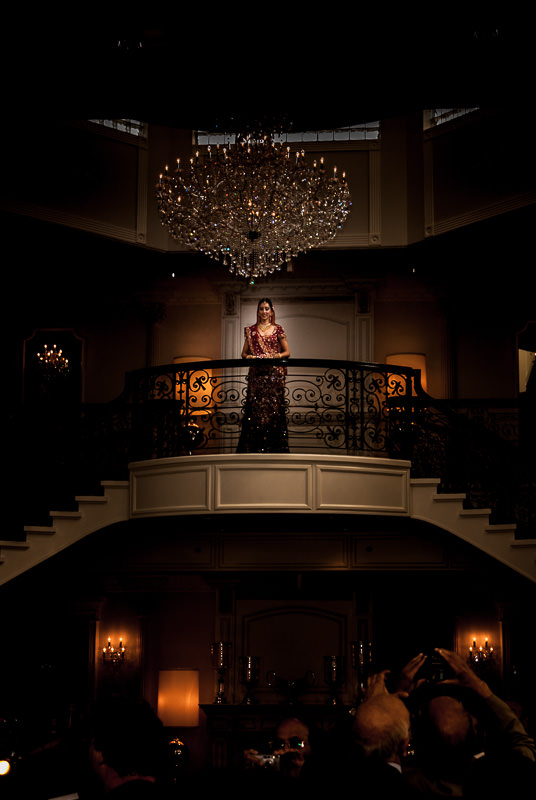 It was absolutely a privilege to have Abhi photograph our wedding this past summer. With all of the stress of weddings, it was so pleasant to find a photographer that was so in tune to the bride and groom and put us at ease throughout the day! Our photos are fabulous and I can't tell you how many friends and family members have commented on the creativity and novelty in our photos. The photos were delivered incredibly fast and with the best quality I've seen. You guys have our highest recommendations and we truly appreciate all that you were able to do for us to make our special day even more amazing!
Thanks again
Priti & Biren Mistry
[/su_box]