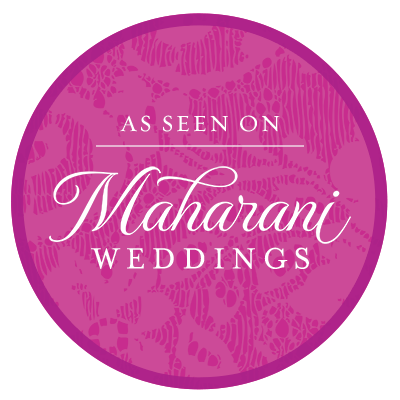 As a wedding photographer, one of the biggest challenges I face at Indian weddings is available time. The more time our team has with the couple, the more opportunity we have to craft artistic images with creative lighting. Unique, exquisite portraits is one of our strongest skill sets and being able to execute on an otherwise hectic day is a sheer joy.
When Nimisha and Tejas reached out to me back in October of 2017, we were able to go over some ideas they had and I gave them my vision as well. After we met up at the studio, we took those ideas and started figuring the how, when and where. We started off by setting up an engagement session, a chance for me to see how they as a couple react to the camera and get a better feel for their personal style. We reviewed the engagement shoot photographs that were taken at the Cherry Blossom Festival in New Jersey and really zeroed in on capturing their connection. After weeks and months of calls and planning, we were all set for their big day. 
Nimisha and Tejas celebrated their huge Indian wedding at the Hanover Marriott in New Jersey. With the help of their awesome friend Krupa, we were able to secure just enough time to balance out photography between beautiful detail photos, connection with friends and family, candid photos, killer portraits as well as high emotion throughout the event.
Starting off early in the morning for some getting ready photos, the couple made our lives so much easier by having their wedding prep at the venue. This allows us to come in a bit earlier and set up equipment before we even start with prep, that way in the case that things run a bit late (Indian weddings, running late?? no wayyy!) we are all set to go with perfect lighting for the wedding. We are able to concentrate on the task as hand knowing that even if we run late, we are all ready to go for the wedding so it's all good.
We used a lot of window light to set the mood with strong highlights and shadows. I think this style of works suits the couple very much, super natural and clean. The moment we wrapped up prep we opted to have our first look in the courtyard at the Hanover Marriott. The day was HOT, so I didn't want to keep the couple in the sun for too long, especially Nimisha. Guys have it so easy! Brides got hair and makeup, along with a heavy dress and heels! That's not an easy thing to pull off, and the heat will not help one bit!
The couple had a beautiful first look with plenty of emotion, our team photographed this moment at a distance in effort to keep their reactions natural. Nobody wants a camera all up in their face, and I'm sure it is not easy being yourself when you have a photographer literally breathing down your neck! We then moved onto some bridal party and groomsmen photos, family photos before the ceremony and finally headed back into the air-conditioned venue.
Once we got inside, we had the matter of minutes to photograph the details and layout of the wedding ceremony and mandap that was beautifully prepared by Nirali Decor. With the clock ticking, I knew if I wanted to do some more dramatic portraits, this would be the only time I have. Nimisha and Tejas cooperated with us, and I could not have been more appreciative of them running around with our team. With some off camera lighting on hand, we quickly create some low light photos with a more dramatic style which added a lot of variety to their wedding portraits. I know I will be hanging some of them in our studio!
The Baraat was dope! Tejas came through on the roof of a pickup truck with his boys acting all types of crazy in the bed of the truck. Smoke grenades filled the air with vibrant color as the baraat made its way to the venue.  The ceremony itself was stunning, the mood very emotional as the two tied the knot. Tejas wasn't ready for Nimisha's cousins as they plotted their heist of his shoes, and fought tooth and nail to keep them secure! Relax, he got them back, after heavy negotiations and pretty much selling a kidney, but it was worth it.
The couple opted not to have coverage of the cocktail prior to reception, and rather we focused that time on details of the ballroom, as well as portraits of the couple, their family and bridal party. Seriously, this is the best way to do things. You are never going to print one of those cocktail photos of your uncle eating and hang it on your wall, but some gorgeous photos of your family and bridal party dress to the nines in an elegant ballroom – absolute must have!
The reception was lit! MVPDJ's destroyed it, and the dance floor was packed! The couple decided to have their first dance on the clouds, with a smoke machine adding a bit of effect. CO2 cannons blasted over the crowds at the end of the night wrapping up one amazing wedding. Thank you Nimisha and Tejas for having Pandya Photography celebrate with you on your wedding day. Enjoy the photos!
Select any photo for a full screen high res version.
Big up to all the vendors that really put in 110% to make this day so perfect for both Nimisha and Tejas
I'd love to meet with you to see if we may be the right fit for one another.
66 Middlesex Ave – Suite 208
Iselin, NJ 08830
MON-FRI 10:00am- 4:00pm
BY APPOINTMENT ONLY